Meet the Team
Kathleen Sexton, Founder & CEO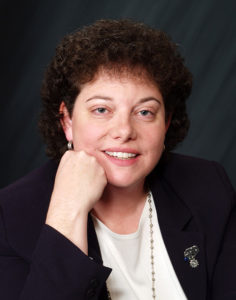 Kathleen Sexton has 25 years of experience in leadership and employee development, organizational development, and career development. She has specialized expertise in strategic planning, experiential team building, MBTI training and coaching, webinar training design and facilitation, and mindfulness programs.  Through her work with leaders and learners at all levels and in business, non-profit, health care, academic and government environments, she has the versatility and experience to meet a broad range of client needs.
Kathleen designs innovative learning solutions and training programs that support organizational change and improve organizational, team, and individual performance. Her programs are always relevant and engaging – inspiring participants to take action. An expert facilitator, Kathleen transforms routine training sessions into powerful learning experiences in the classroom and virtually. Her customized team building programs create learning moments that participants can directly apply to their work experience.
Kathleen created her own consulting firm in 2009, Kairos Learning, with a focus on webinar train-the-trainer programs, team building, career counseling and management development training.
Before launching Kairos Learning, Kathleen worked for almost a decade at Stanford University's Learning & Development Department. She developed a premier career development program for staff (COMPASS) and managed several training programs, including the Department Managers Training Program, Staff Development Programs, Stanford's New Employee Orientation and the Learn From Anywhere Initiative – Webinar Program.
She teaches Mindfulness for Life and Leadership at Stanford University Continuing Studies where she has been an instructor since 2006.  Other courses she's taught include What Makes Us Tick: Understanding Our Personal and Professional Relationships Through Myers-Briggs, Compass Journey: A Personal Career and Life-Strategizing Course and Mapping Your Path to Career Satisfaction.
Kathleen holds a Master's degree in Counseling from San Francisco State University and a Bachelor's degree in Business Administration. She is a MBTI Master Practitioner Certification, Prosci Change Management Certification, and is a Nationally Certified Career Counselor (NCCC).
Kairos Learning Associates
Based on client needs, Kathleen brings in experienced associates who provide services in collaboration with her.
Contact us
and find out how Kairos Learning can help your organization or you create the positive change you need and deserve!